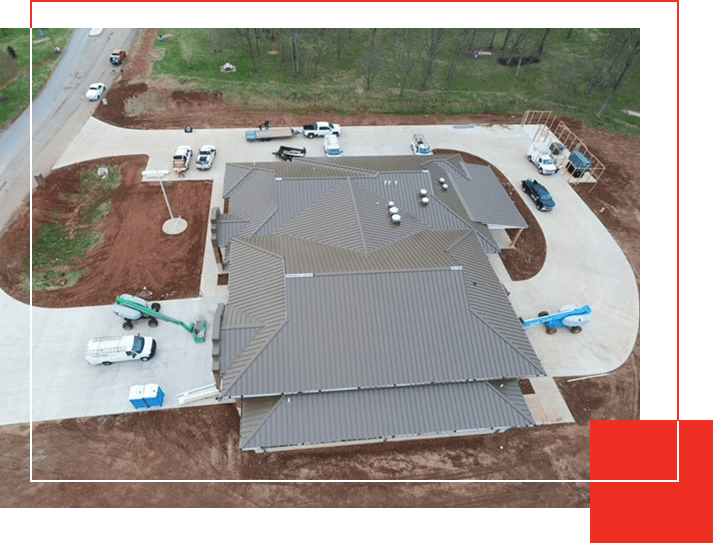 Protect Your
Investment ─
Extend the Life of Your Roof
Gunter Roofing is very proud of its service division and feels that we can offer service and quality that will far exceed your expectations. We have 24-hour Emergency on-call services, a fully dedicated service staff, and offer the latest in technology for assisting with any of your needs. You can request roof services through our online service request form by simply calling our office staff at +1 (270) 622-6752 or +1 (270) 622-ROOF or using our 24-hour line in emergencies. Either way, your order will be handled with the utmost urgency and will be electronically dispatched to one of our technicians.
Our preventive maintenance program can be very beneficial to making your roof last. Our service department can handle anything from simple curb installs/removals and leak reports to complete re-roofs. Call us any time for your commercial roofing questions or needs.
Preventive Maintenance Program
PROTECT YOUR INVESTMENT
Common sense tells you that anything exposed to the elements needs periodic maintenance, even concrete and steel. Surely a roof membrane requires no less attention. Your major investment in your roof should be protected by Gunter Construction Roofing, Inc.'s (GCRI) approach to roofing through our PREVENTIVE MAINTENANCE PROGRAM.
Why a PREVENTIVE MAINTENANCE PROGRAM?
In our experience, roofs that fail within ten to fifteen years could have lasted significantly longer...and would have, given proper inspections and repairs on a programmed basis. Without that care, premature failure is predictable.
Aging begins the moment a roof is completed. The roof's life cycle depends on the construction and type of materials used in the roof assembly. The life cycle is influenced by rain, snow, cold, heat, and ultra-violet attack by the elements. Even more importantly, the roof's life is affected by physical damage from rooftop traffic, improper flashings/repairs installed by others, roof alterations, and inadequate drainage. All roofs have this in common: when moisture penetration is spotted early, minor repairs can prevent severe problems from occurring at a later date. Programmed preventive maintenance will yield long term savings by slowing down the deterioration rate of roofing systems.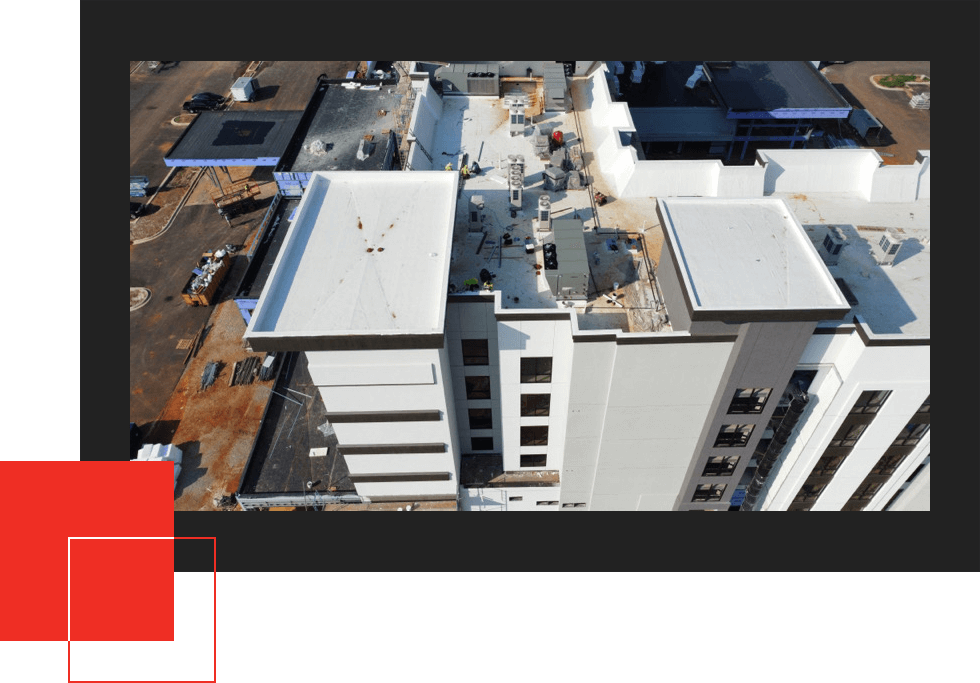 Even with newly warranted roofs, implementing a PREVENTIVE MAINTENANCE PROGRAM could be a cost-effective management tool. Right from the start, you can protect your investment and assure yourself of every year of service life you contracted for...and more!
Our PREVENTIVE MAINTENANCE PROGRAM's semi-annual inspections and reports on environmental and physical damage to your roof will be a professional assessment designed to identify those potential sources of future problems. If the roof was installed either by GCRI or someone other than GCRI and is still under warranty, our report will provide a basis not only for maintenance not covered by such warranty, but also for determining needed warranty repair service before a minor problem turns into a major one.
This will also help protect you and your tenants from costly interior damages.
If your roof is covered by a manufacturer's warranty, GCRI can work with you and the manufacturer to determine what exactly is covered and what may not be included. Our PREVENTIVE MAINTENANCE PROGRAM can help you extend the life expectancy of your new roof considerably beyond the manufacturer's warranty period.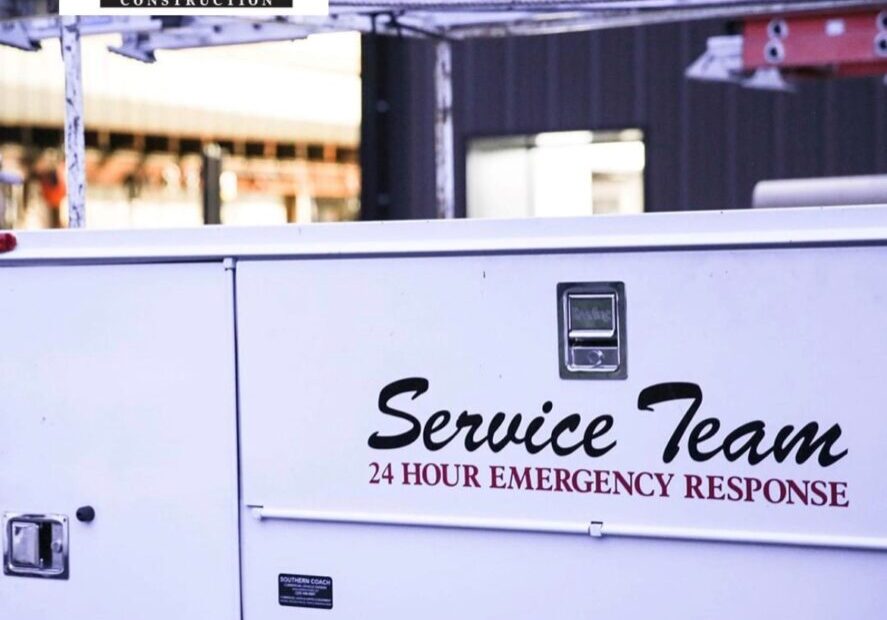 We have a 24-hour emergency response service to meet your high-priority needs. To engage this service, all you have to do is call our regular office phone number +1 (270) 622-6752, press 5 for emergency (after hours), and leave your name, number, and a detailed message, and our on-call technician will respond to you within the hour.
Gunter Roofing serves a variety of customers, from automotive manufacturing to hospitals to commercial buildings for office use. We specialize in single-ply roofing and have the expertise to accommodate any special needs you may have.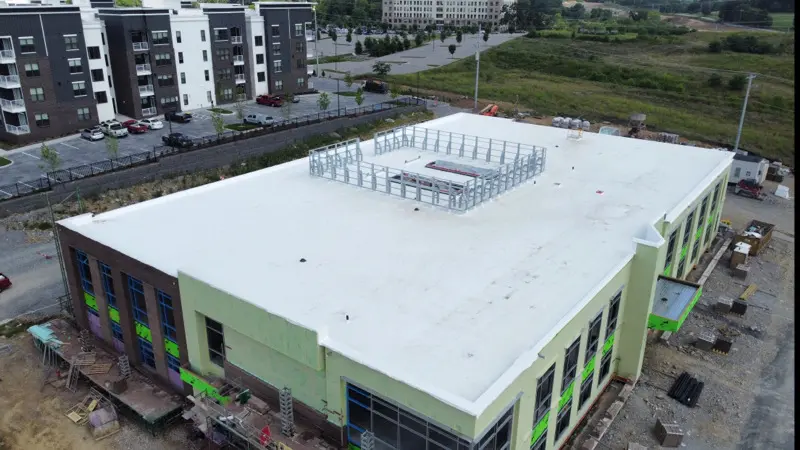 Gunter Construction Roofing, Inc. is pleased to serve your sheet metal fabrication needs. We offer a large selection of stock sheet metal trim profiles in many standard colors, as well as the capability to produce custom profiles from your shop drawings using state-of-the-art hydraulic, computer-controlled metal folding, and shearing equipment. We also solder and weld painted and unpainted steel, aluminum, and copper. All this and more...
Our customers are our top priority
Please take a moment to browse our site and feel free to contact us with any questions you may have.